Dance and Related Links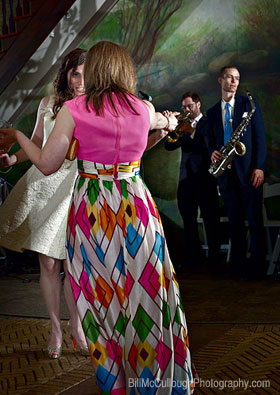 Need a Wedding Dance Specialist in the DFW area? Please visit our sister sitewww.VowToDance.com
Elaine's Swing Rueda site swingrueda.com. A swell partner switching dance for 2 or more couples. Click here to watch the swing rueda moves.
Dallas Swing Dance Society - dsds.org
Bill McCullough - Looking for a wedding photographer in Austin? VisitBillMcCulloughPhotography.com. A special thanks to Bill for providing photos on this site.

Jerry Warwick - Looking for a great DJ in Dallas/Fort Worth? Jerry will have everyone at the party dancing. For more information, visitJerrytheDJ.com.

William Foley - Professional jazz pianist and composer for over thirty years, William Foley performs in Dallas and nationally with musicians as varied and talented as Bill Tillman, Marshall Ivory, Shelly Carol, Drew Phelps and John Adams. To listen to William's music and for booking information visit FoleyMusic.com.
Mark Ridlen is DJ Deluxe, join the cocktail nation with Dallas' favorite super cool DJ. DJ Deluxe says "Just say no to cheese!" For booking information, call 214-823-1424.
Rhythm Room logo by David Smith.
Looking for a graphic artist in Dallas? Check out LaughingCatArts.com.